Satvam Dalwada Instant Mix 200g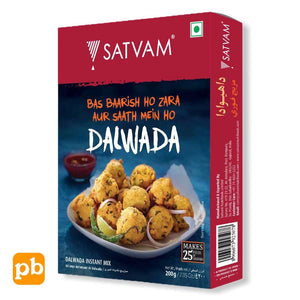 Satvam Dalwada Instant Mix 200g
Idli is one of the most popular breakfast dishes from south India. But it is not limited to south India; Idli is prepared across entire India even for lunch and dinner. Idli itself gives slightly sour taste but they are served with traditional curry known as Sambhar.
Preparing Idli involves preparation of special parboiled Idli rice; and after a long fermentation process, the final batter gets ready which is then steamed to prepare round cakes. It has now become so much easy to prepare Idli with Satvam Idli Instant Mix.
Idli is available as street food and also in restaurants; but if you are looking to prepare Idli at home with a contestant taste and quality, buy Satvam Idli Instant Mix.

Ingredients
Rice flour, Black gram flour, semolina, Iodized salt, Raising Agent (E500(ii)), Acidity regulator (E330)

---
We Also Recommend