Laxmi Multigrain Chappati Flour 10lb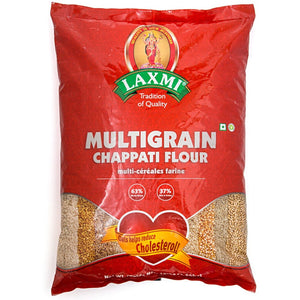 Laxmi Multigrain Chappati Flour 10lb
Laxmi Multigrain Flour 10lb
Laxmi Multigrain Chappati Flour has taken the staple chapatti flour and improved it by adding several different grains to create a delicious multigrain chapatti flour.

Laxmi Multigrain Chapati Flour is packed with several different grains that contain fiber and protein, so that you get the taste and nutrition you need in every chappati.
Our 10lb Multi-Grain Chapati Flour is conveniently sized for home cooking! House of Spices has all of the Traditional Indian Spices and food products you need to get cooking.

---
We Also Recommend