Aeroplane La Taste Basmati Rice 10lb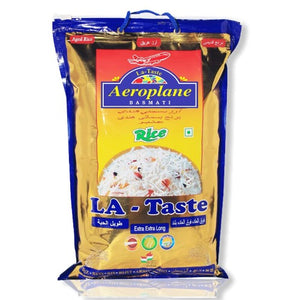 Aeroplane La Taste Basmati Rice 10lb
Cooking Instructions
Covered Pan Method
1. Place one Cup (200 gms Aeroplane Raw La Taste Rice).
2. Add two and half cup water to boil and stirring occasionally.
3. Lower heat, cover the vessel and simmer for 15 min. Until the water is observed.
4. Remove from heat and stand covered for 5-10 Minutes.
5. Drain Well and Serve.
---
We Also Recommend